Civil Liberties

By Carlos Latuff, Rio de Janeiro Brazil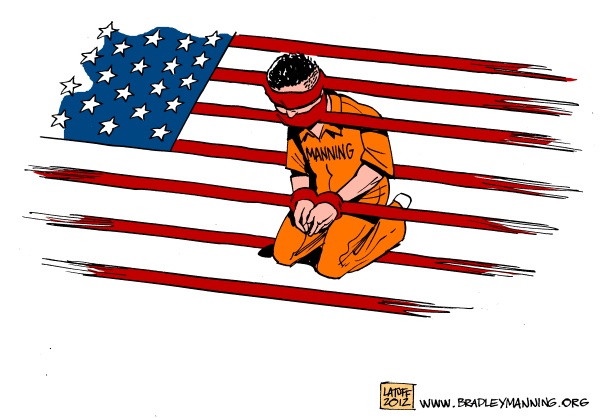 View larger image at:
By Mike Ferner

Washington - Free speech took a beating with another round of arrests September 18 in the nation's capital. It was administered by the police at a rally sponsored by the most unlikely-sounding group to be involved in such a thing: Veterans for Freedom.


Read more...
Rachel Lawler, for group, delivered in part June 28, 2007
Read more...
Death penalty protest trial, June 28, 2007, Jack Payden-Travers
Read more...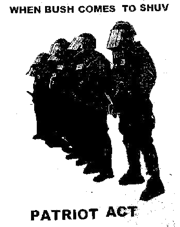 The Bush administration asked a federal appeals court Friday to restore
its ability to compel Internet service providers to turn over
information about their customers or subscribers as part of its fight
against terrorism.

Read more...

Another day, another accomplice in the construction of the Bush Regime's torture chambers revealed. Nothing new there; the perp walk of top Bushists colluding in torture could stretch a mile. But the remarkable thing about the latest case is that it exposes an even greater depth of official criminality than hitherto suspected -- no mean feat, given the rap sheet of this crew.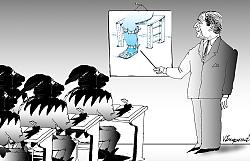 Read more...
by Rep. Ron Paul, MD,

In 2002 I asked my House colleagues a rhetorical question with regard to the onslaught of government growth in the post-September 11th era: Is America becoming a police state?

Read more...


If the ACLU icon does not go to information about the U.S. Patriot Act, please tell This e-mail address is being protected from spam bots, you need JavaScript enabled to view it

Please look at Politics/Legislation in the sidebar on the left for the text of the SC Patriot Act
<< Start
< Prev
1
2
Next >
End >>
Results 1 - 13 of 14